When I was pregnant with my youngest child I got a wild hair to really get some projects done around our house. I'm not  super organized by nature, ok, I'm just plain not organized by nature! I have to really try to keep an orderly home but let's face it, after the holiday season, winter blahs and just life in general I find myself looking around and seeing some things that need a little more attention than just my regular cleaning schedule.
While tackling my pregnancy cleaning list, I found that if I put just a few things down on my list for each day, I did not feel overwhelmed and was more likely to stick to my plan. Guess what? By the end of the month things were done, my house was organized and we were clean and ready for baby!
We're going to use the same principle in this challenge. This is just as much for me as it is for you, and I'm excited for March 1st to roll around so that we can look around and admire our hard work before the Spring Cleaning bug ever bites.  While you don't have to, I encourage you to invest in some borax, vinegar, lemons, baking soda and a few sturdy cardboard boxes. Truthfully, everything listed should not cost you more than $5 and will serve many, many purposes over the course of the month.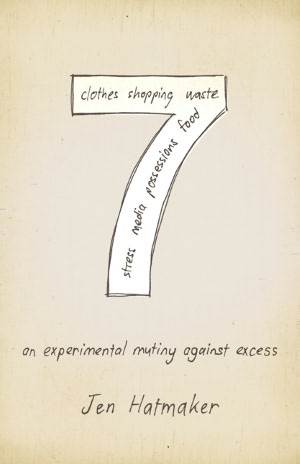 Last year, I read the book 7 by Jen Hatmaker and will be getting rid of 7 things around my house every day this month. 7 is the true story of how Jen and her family took seven months, identified seven areas of excess, and made seven simple choices to fight back against the sicknesses of greed, materialism, and overindulgence that plague our everyday lives. I had no idea the journey God would take me on when reading this and I feel like it fundamentally changed my view of life. You can't imagine how much letting go of stuff helps with clutter, not only in this challenge but for years to come. A fresh outlook makes all the difference!
Day One: Deep Cleaning Your Microwave:
One of my favorite shows is "How Clean is Your House" – I have learned so many great cleaning tips and tricks from them.  One of these tricks is this great, natural way to clean and degrease your microwave.
Take a microwave safe bowl, fill with water and half a lemon, and microwave the bowl on high for 3-5 minutes.
When it's finished, carefully remove from the microwave.  Take a rag and wipe the inside of your microwave clean.
If you have any stubborn spots, you can take the lemon covered in a little bit of salt and rub the stubborn spot.
Clean the outside of your microwave by dipping the rag in your lemon water and clean the handle, glass and vent, wiping away all residue and dust.
You can use any cleaners you have on hand if desired in place of the more natural methods listed.
More reading on the benefits of: